13 Feb

Hair & Inspiration
Half up Hair | 17 Half Up Wedding Hairstyles
Half up or half down… I guess it depends on whether you're a glass half full kinda girl!
Half up wedding hairstyles are the perfect in between when you can't decide whether you want your wedding hair all up or all down. They can be structured or effortlessly tousled, wavy or straight, and you can mix them up with a beautiful braid, twist or tuck.
If you love the look of loose waves, a half up style means you won't need to worry about loose hairs around your face getting in your way. And, it's a beautiful way to look polished when you still want something relaxed and simply stunning.
When it comes to accessorising, I love how this hairstyle creates the perfect little spot to position a wedding veil. The teeth of the comb can be discreetly hidden behind the gathered hair and you can finish the the look with a centred comb or pretty hair pins to the side.
There's a world of beautiful half up hairstyles floating around but I thought I'd pull together 17 of my favourite half up wedding hairstyles which I'm a little obsessed with.
xx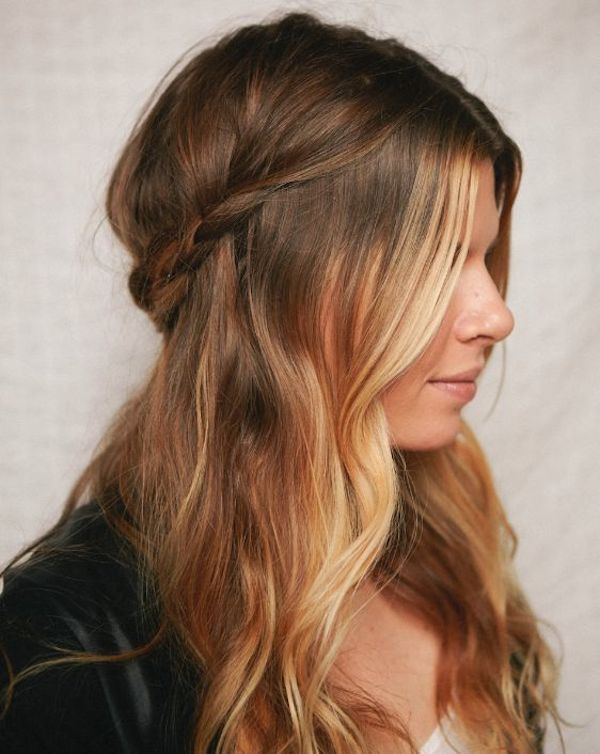 Photo credits: 1. / 2. / 3. / 4. / 5. / 6. / 7. / 8. / 9. / 10./ 11. / 12. / 13. / 14. / 15. / 16. / 17.