18 Mar

Hair & Inspiration
24 gorgeous messy wedding updos
It's no wonder messy wedding updos are so popular. Polished hairstyles can sometimes feel too 'bridal' or formal but messier hairstyles feel contemporary, sophisticated and infinitely stylish.
Messy wedding hairstyles are, by their very nature, relaxed in form but this doesn't mean they lack formal elegance. These relaxed hairstyles embody bohemian luxe appeal with romantic and whimsical undertones. Looser buns, tousled curls and soft waves around the face can beautifully frame cheek bones, jaw lines and draw attention to the eyes in the most effortless way.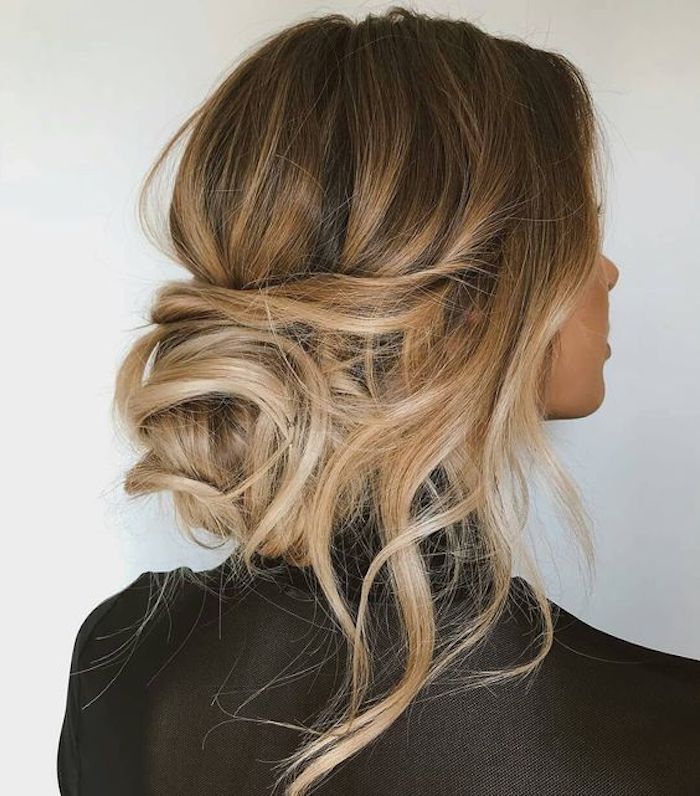 The inherent uniqueness is also part of the appeal. It's impossible to replicate a messy updo exactly. So much depends on your hair texture, length, colour, and of course, the experience and expertise of your hairstylist.
To ensure you get the look that's right for you, we recommend organising a hair trial (or two) before your wedding day to ensure your hairstylist is able to capture the style you love. It can sometimes take a few goes to find the perfect messy hairstyle (or even the perfect hairstylist) for you that captures your vision.
You can never have too much hair inspiration and we've pulled together below our favourite 24 messy wedding updos that you'll love.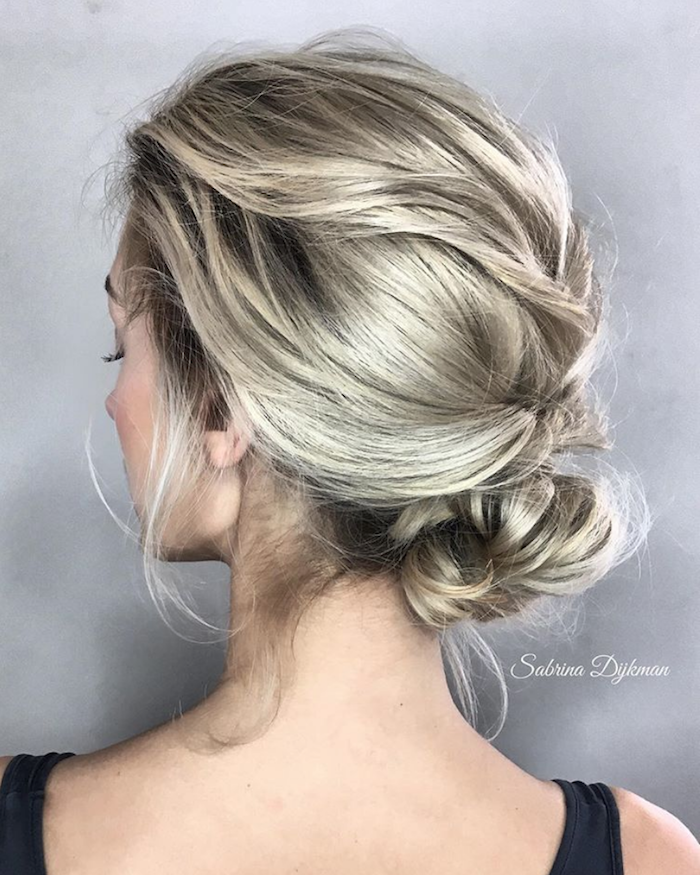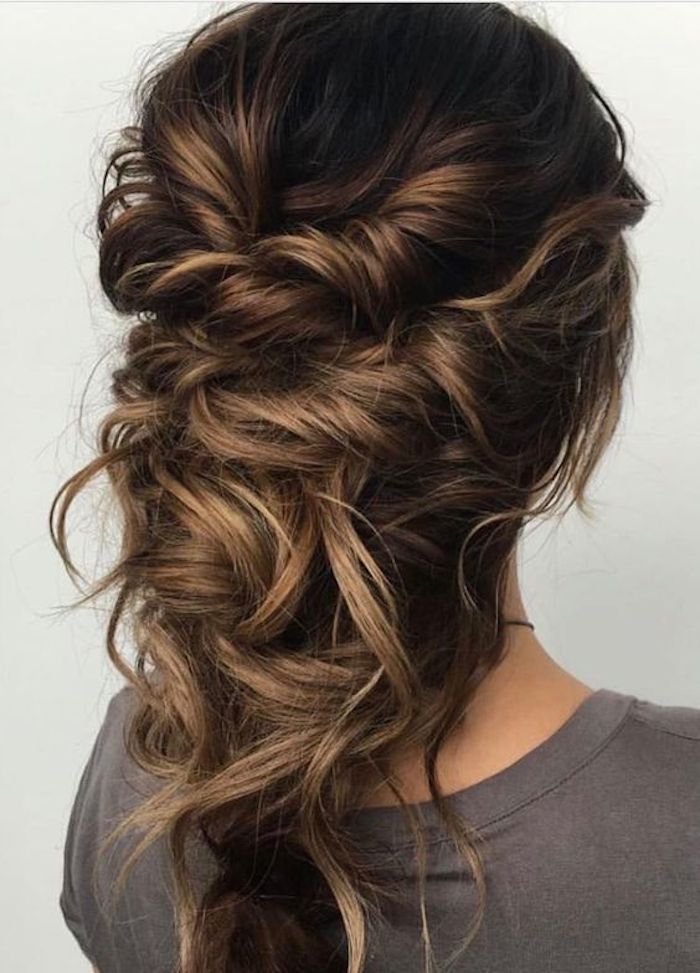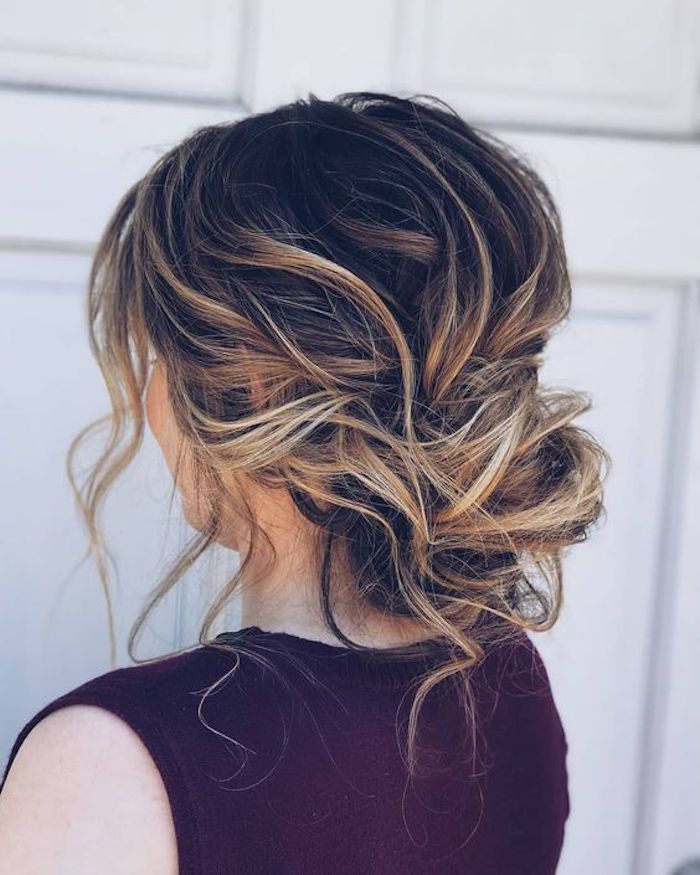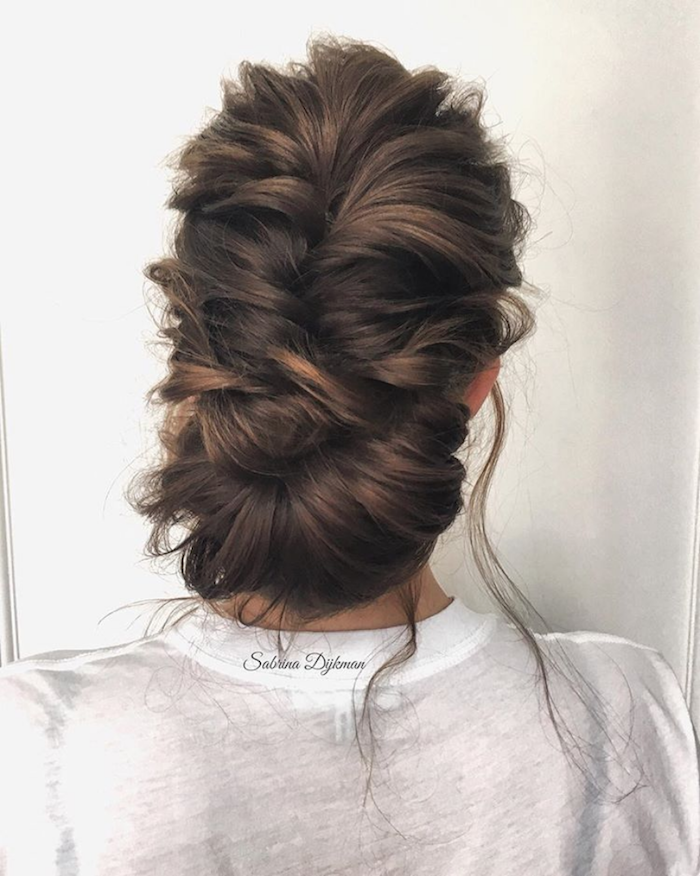 Photo credits: 1. Pinterest | 2. Sabrina Dijkman | 3. Sabrina Dijkman | 4. Kristin Ess | 5. Sabrina Dijkman| 6. Sabrina Dijkman | 7. Kristin Ess | 8. Pinterest | 9. Hair and Makeup by Steph | 10.Kristin Ess | 11.Kristin Ess | 12. Sabrina Dijkman | 13. Sabrina Dijkman | 14. Pinterest  | 15.Pinterest  | 16. Tonya Stylist | 17. Pinterest | 18.Sabrina Dijkman | 19. Pinterest | 20. Sabrina Dijkman | 21. Pinterest | 22. Sabrina Dijkman | 23.Tonya Stylist | 24. Tonya Stylist
How to style a messy wedding updo
Our recommendations for styling a messy updo? We love to style messy hairstyles with hairpieces that feature delicate details that accentuate the curves of an updo.  Organic details blend effortlessly with the soft waves and twists of a messy hairstyle and the end result is harmonious, beautiful and elegant.
Wedding crowns, backwards facing headpieces and scattered hair pins style perfectly with messy hairstyles. The key is to think proportions and to choose a piece which picks up the colours and textures in your hair.
Smaller hair pins
If you love the look of braids, we recommend smaller hair pins such as the BRIAR-ROSE, LAURETTE or WHISPER hair pins scattered across your hair.
Shop this look: BRIAR-ROSE hair pins, LAURETTE hair pins, WHISPER hair pins
Wedding crowns
For a more regal look, a delicate crown such as the FLORES, BLANCHETT, FLEUR or REINA are the perfect pieces to frame the front section of your hairstyle and face.
Shop this look: FLORES crown, BLANCHETT crown, FLEUR crown, REINA crown
Backwards facing headpieces
If your messy hair is on the simpler side and its main feature is soft wispy waves, we love to style this with a backwards facing headpiece to mimic and frame the gentle curves. Our favourite combinations include the HARLOW, CHERRY BLOSSOM, LYRIC, SOMERSET, BOTANICA, MARION, VERSAILLES or HONEYSUCKLE headpieces.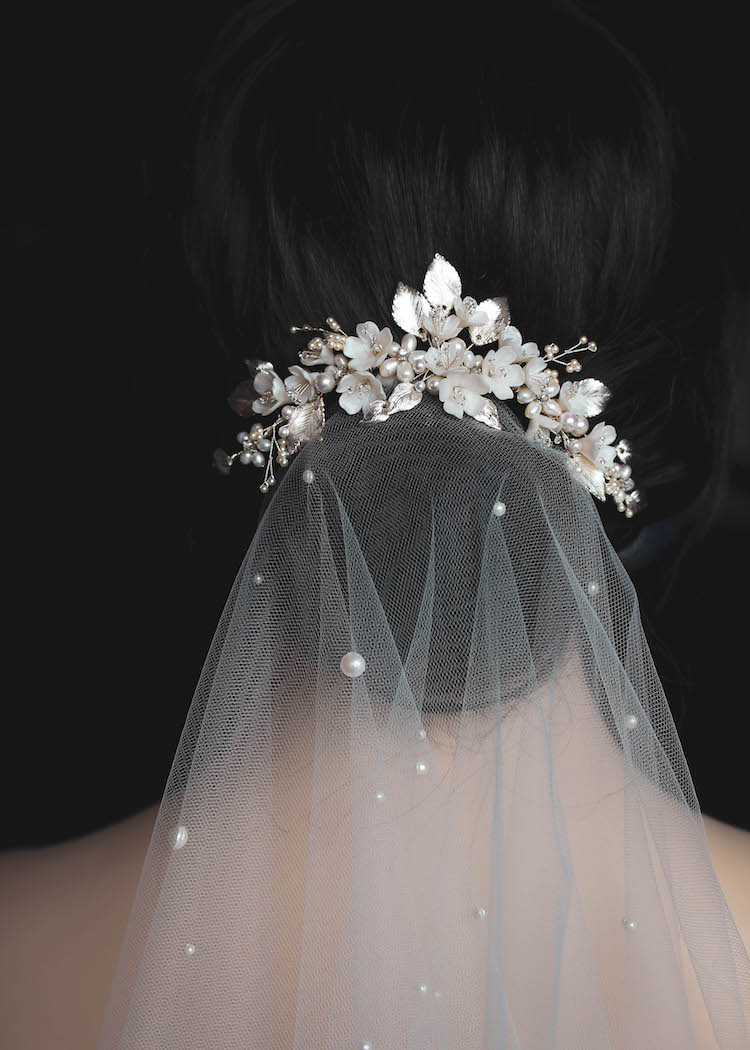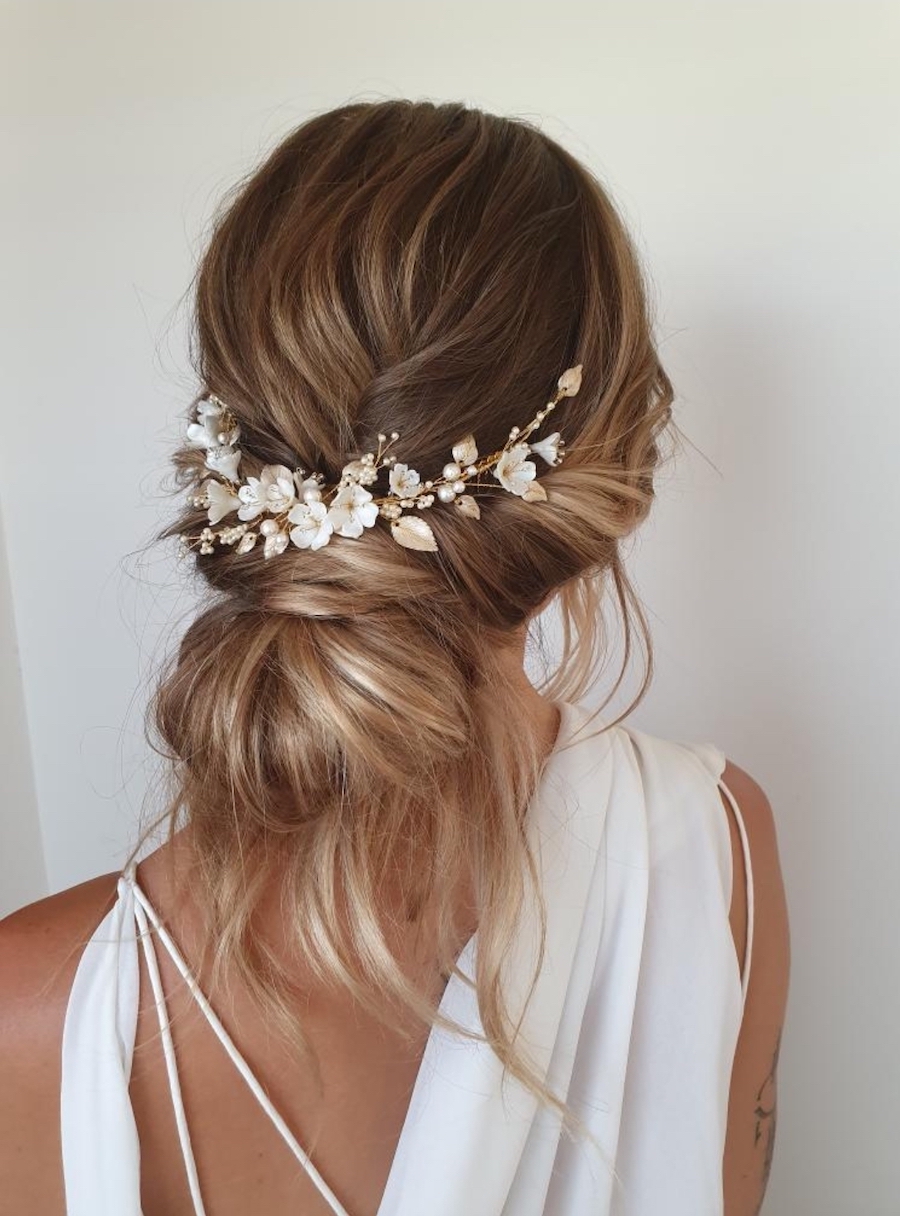 Shop this look: HARLOW headpiece, CHERRY BLOSSOM headpiece, LYRIC headpiece, SOMERSET headpiece, BOTANICA headpiece, MARION headpiece, VERSAILLES headpiece, HONEYSUCKLE headpiece
Big messy hair often requires something smaller or more structured to frame it. We're always happy to offer styling advice to our brides so feel free to send us photos of your wedding hair and dress and we'd be happy to offer advice and recommendations to suit.
Related posts