15 Jan

Hair & Inspiration
Beautiful bridal curtain bangs you'll love
When you think curtain bangs, Alexa Chung often comes to mind. This gorgeous look also graces the faces of Sienna Miller, Zooey Deschanel, Camila Cabello and Jennifer Lopez, and has been popping up all over Pinterest.
For some, curtain bangs are fast becoming a trend that's much loved. For others, it's a daily necessity.
We love a bride with a fringe.  There's so much to love about an effortless centre part and soft wispy strands around the face. It's a versatile hairstyle which combines bohemian luxe with girl-next-door, and with the right accessories, it makes a bold fashion-forward statement as you walk down the aisle.
The curtain fringe is the choice for those who want a less dramatic fringe without the bluntness. It suits a range of face shapes and frames the eyes in the most effortless way. The fringed look may be slightly parted and it is more feathered in appearance, perhaps even choppy. Generally it's light and wispy and it's also the style of choice for those brides who prefer a middle part or are perhaps trying to grow out their fringe.
Here are some of our favourite curtain bangs and fringes which we think would look oh-so-chic walking down the aisle.
Curtain bangs with a wedding updo
A soft fringe that's split in the middle is perfect for the bride who wants to explore having a fringe without going all the way.
Those sections of hair that gracefully fall to the sides of the brows and cheekbones compliments the face without feeling overpowering. In fact, not only is it oh-so-flattering but it's a practical way for those brides who are trying to grow out their fringes.
We love this style because it's easy to style and looks beautiful with all lengths of hair from a short layered cut to long flowing lengths.
Photo credits: 1. Cheryl Cole |  2. Pure Trend | 3. Cheryl Cole  | 4. Glam Radar | 5. Pinterest  | 6. Pinterest | 7. Glam Check   | 8. Pop Sugar  | 9. Pinterest | 10. Pinterest
Loose waves with curtain bangs
For some, the straight blunt bang might bring back memories from school… and maybe not in a good way.
We love the look of curtain bangs for formal looks because it still feels soft, relaxed and exudes boho chic vibes with long flowing gowns.
Gone are the days of a solid and straight fringe.  Today's version features a slightly rounded edge and draws attention to the eyes and cheekbones in a way that's romantic and feminine.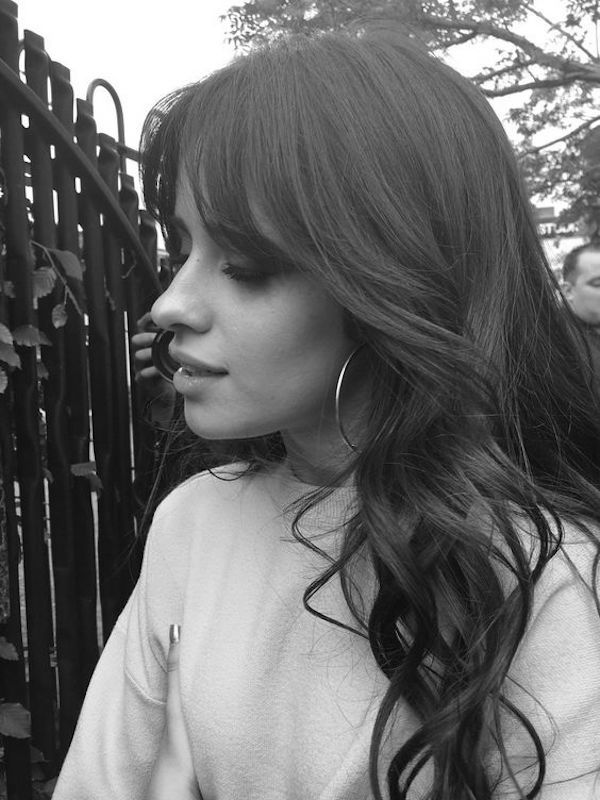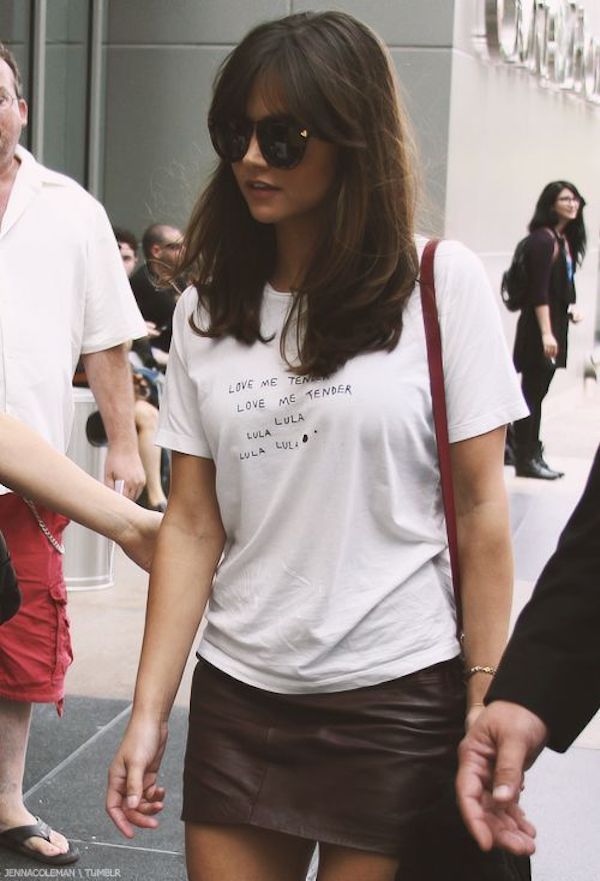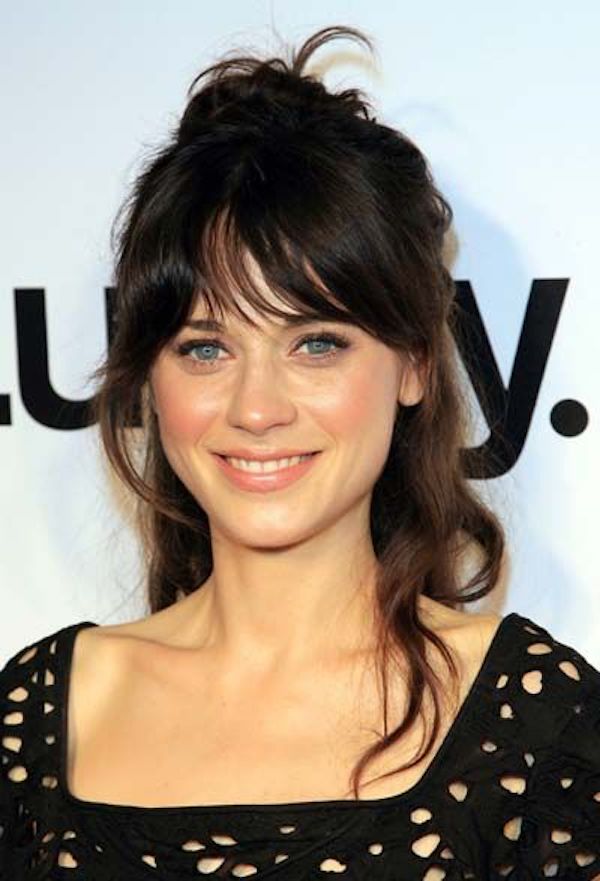 Photo credits: 1. Pinterest |  2. Refinery29  | 3. Pinterest | 4. Camila Cabello | 5. Pinterest  | 6. Pinterest  | 7. Hairstyle.com | 8. Pinterest | 9. Pinterest | 10. Pinterest | 11. Pinterest
Ponytails and soft fringes
The ponytail is another bridal look we are love. Chic with a hint of the riviera, a bride in a ponytail is a look that screams confident bride who isn't afraid to be herself.
Photo credits: 1. Vogue Mexico | 2. Pinterest |  3. Pinterest | 4. Glamour Paris
Styling tips
Frame curtain bangs with a delicate headband, crown or hair vine that runs along the base of the fringe to frame the face. Our favourite pick would be the FLEUR crown.
Draw attention to the back of your head with some delicate hair pins scattered to the side of your head near an updo or ponytail.
Skip the headpiece and go straight for a pair of statement bridal earrings – a match made in bridal heaven!
If you're looking to accessorise a ponytail, you will love our BORDEAUX veil which is a mid-length veil designed specifically to showcase the beloved ponytail.
Photo credits:  1-2. FLEUR crown, 2. BORDEAUX wedding veil for ponytails, 3. STELLAR hair pins, 4. Pinterest 
Related posts