11 Oct

Hair & Inspiration
Elegant Updos: Our favourite updo hairstyles for the new season
We know there's a lot to consider when planning your wedding, especially if you've had to replan your wedding due to Covid reschedules.  To help you plan your bridal look for the 2022 wedding season, we've pulled together some of our favourite updo hairstyles that are next level gorgeous. These bridal hairstyles feel chic, feminine and modern – perfect for modern brides who want their wedding gown to be on full display. We know you'll love these elegant polished buns and tousled relaxed updos as much as we do.
It's important to be practical also. These hairstyles are perfect to accommodate a wedding veil and also provide a supportive foundation for bridal headpieces and wedding crowns. Some of these are so simple you could also have a go at recreating them yourselves if you find yourself planning a last minute elopement and can't book an available hairstylist. There are many hair tutorials online (try Pinterest, Instagram or Youtube) – have a play and see what works for you and your face shape.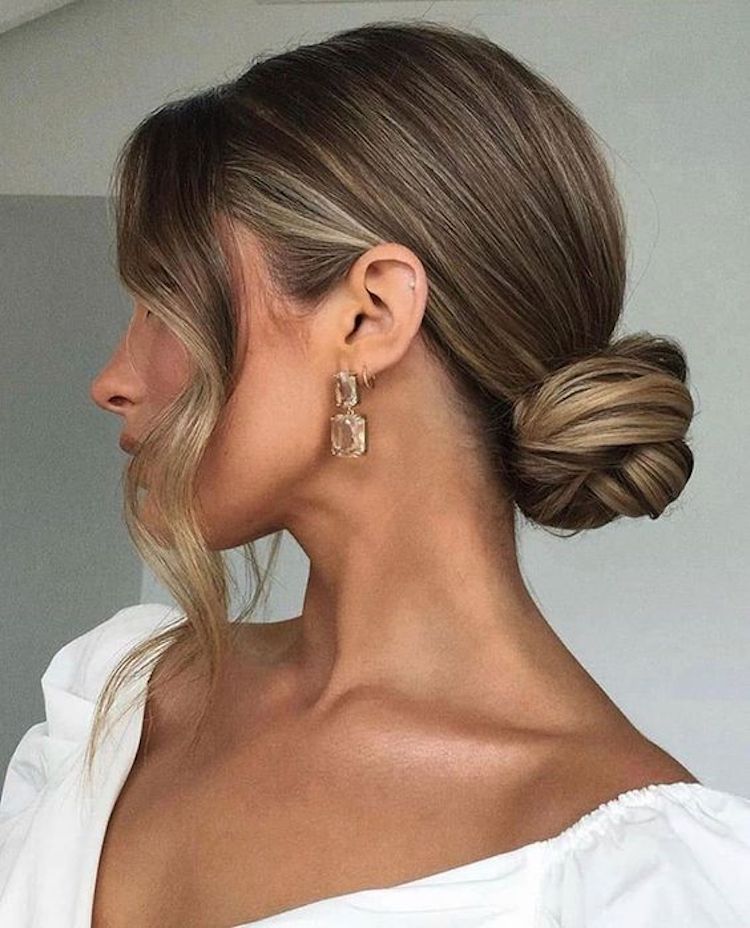 Photo credits: 1. Hair by Brittany | 2. Vogue Brides Australia | 3. via The Bridal Journey
Elegant polished updos
A simple updo doesn't need to feel boring. Balance a small tight bun with volume at the crown to give your hairstyle height and dimension. If your hair is on the thinner or shorter side, consider working a hair donut or hair extensions into your look to add bulk.
A polished updo can be worn with almost any wedding dress. Depending on your face shape and personal preference, you might prefer some soft tendrils around your face and neck to soften the look.
HOW TO ACCESSORISE:
The beauty of a polished updo is you can keep things simple or use your bridal bun as the perfect foundation for your statement accessories. Style your updo with a pair of statement earrings or simple pearl drops. Alternatively, a classic drop veil can look just as beautiful as a fully embellished veil with this hairstyle. Consider the amount of drama and grandeur you wish to create and let this dictate how you accessorise this look.
The neckline and style of your dress will be an important factor in choosing your accessories. I.e. have you chosen a polished updo because your dress features an exaggerated silhouette with lots of texture and detail? Or are you looking to achieve a minimalist look overall?  Either way, less is more and choose one or two key accessories to define your look.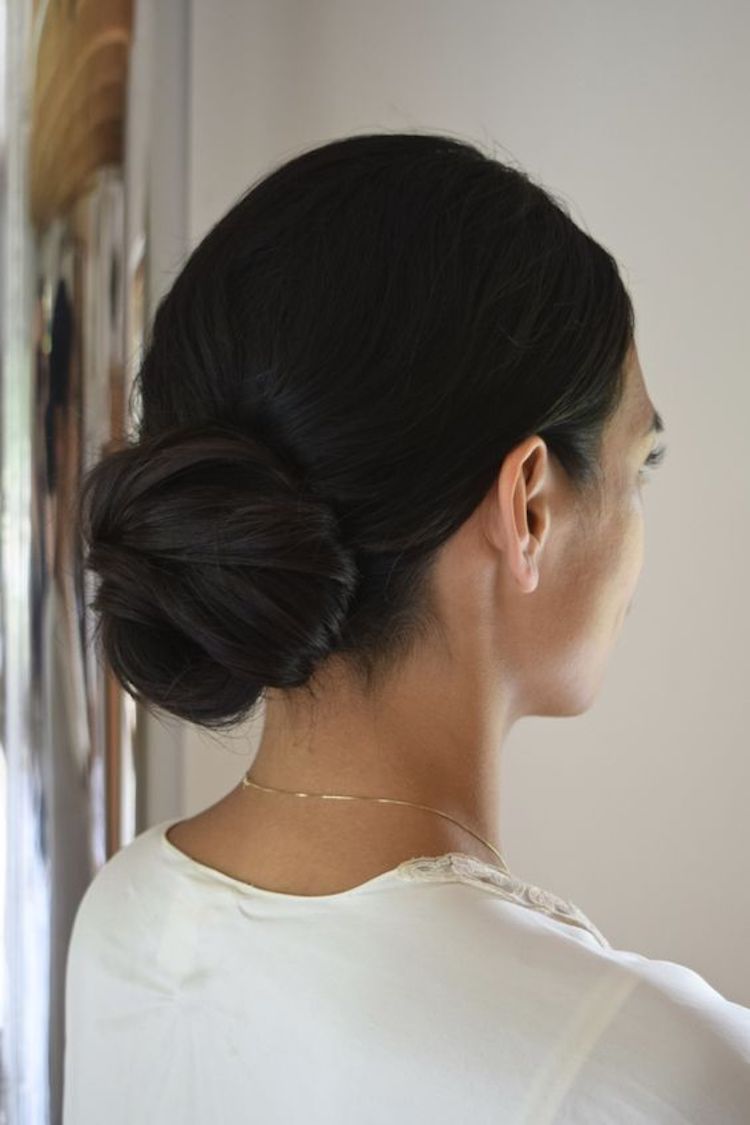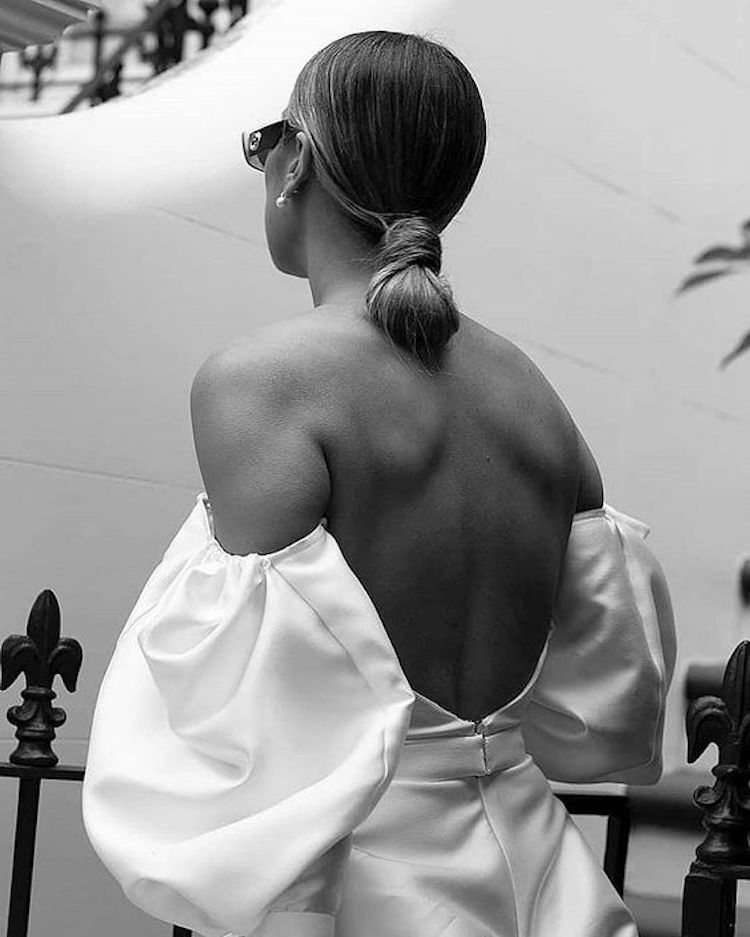 Photo credits: 1. Morgan Oreeda | 2. Tonie Christine | 3. Anita Bauer Hair | 4. via Ivory Tribe | 5. via Karen Willis Holmes | 6. via The Anti-Bride | 7. via Wedding Forward | 8. Elle Quebec
Relaxed updo hairstyles
A relaxed updo isn't just for weekends or casual get togethers with friends. Tousled wavy updos have found their way down many wedding aisles over the years and the new season won't be dissimilar. We love to style this look with more relaxed wedding venues and bridal gowns.  This soft and romantic look suits almost all face shapes and hair lengths.
HOW TO ACCESSORISE:
A relaxed updo is often characterised by texture through soft waves, curls or twists. Complement these details with small accents in your hair or a bold headpiece to sit above your bun or along your hairline.
Opt for soft and romantic makeup – accentuating your cheekbones, lips and eyes.
Some simple floral sprigs might be all you need to complete your relaxed and romantic look.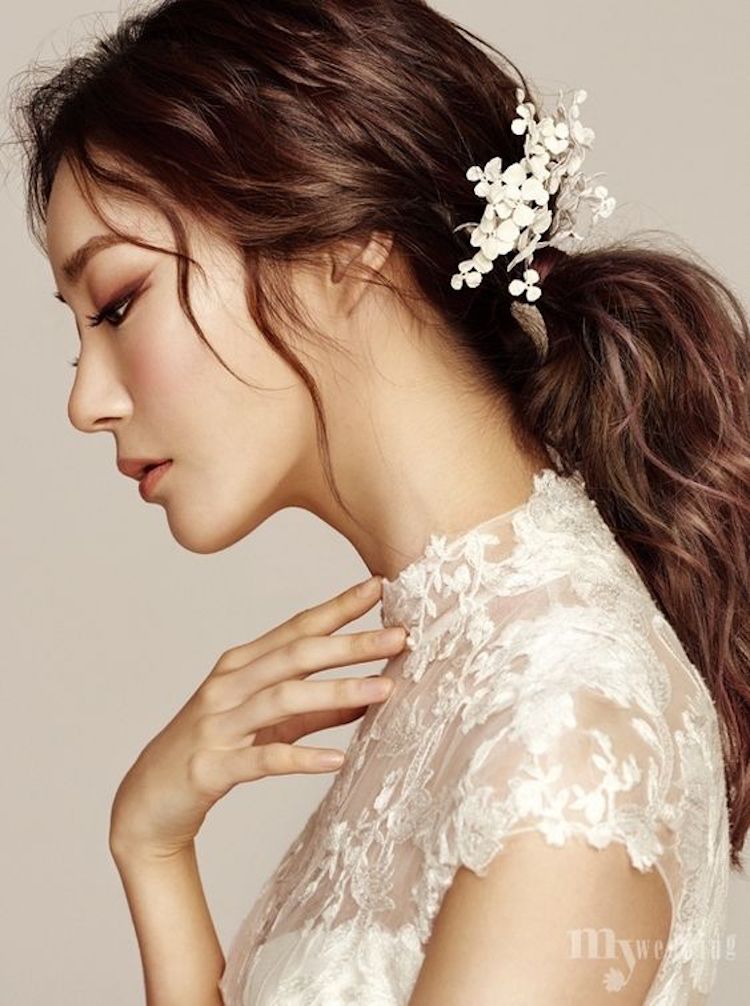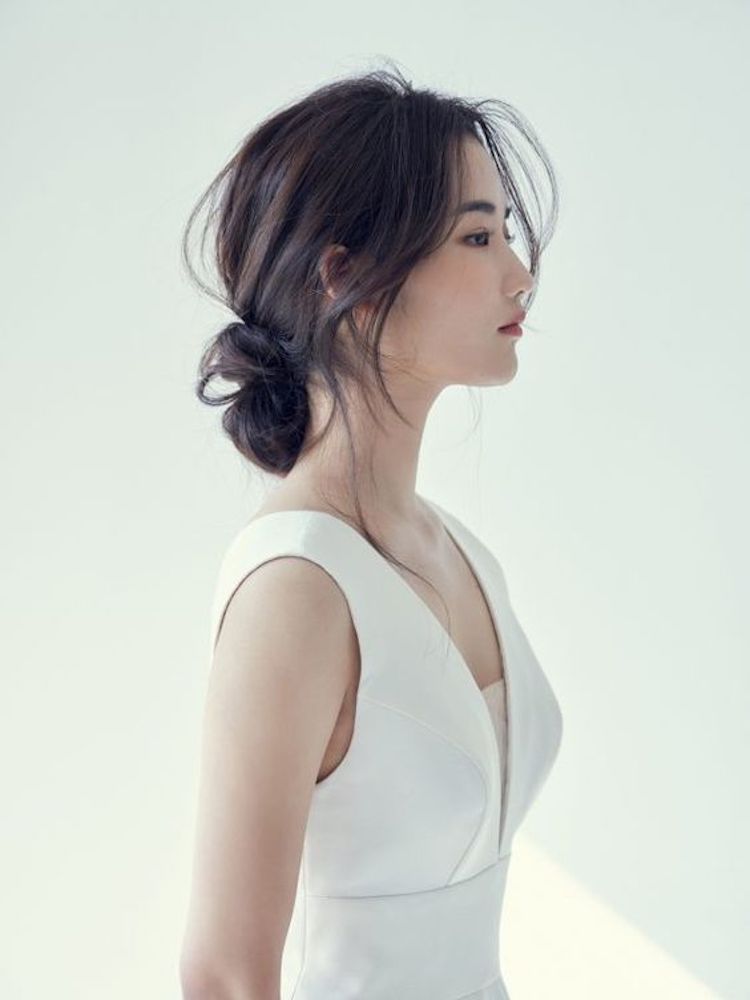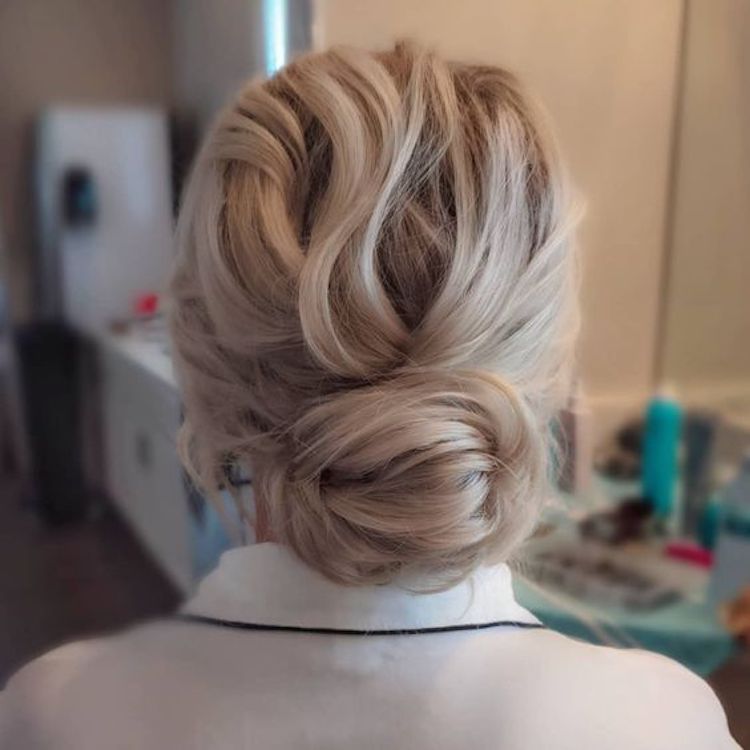 Photo credits: 1. via Pinterest | 2. Ash and Co Bridal Hair | 3. Mikaella Bridal | 4. Sarah W Hair | 5. via Pinterest | 6. via Pinterest | 7. Becca Hunton | 8. via The White Files | 9. Sarah W Hair
NEED HELP CHOOSING YOUR WEDDING ACCESSORIES?
We work with brides worldwide and we would love to offer advice and recommendations to finish your bridal look. Our wedding accessories collections can be customised to suit your dress and hairstyle. Feel free to send across photos of your wedding dress, face shape and preferred bridal hairstyles and we can get back to you.
RELATED POSTS