08 Jul

Hair & Inspiration
Floral bridal accessories for the modern bride
We believe florals are as timeless as pearls. Always on trend, floral elements accenting your bridal look are a beautiful way to accessorise modern and clean lines through to billowy and ethereal silhouettes. Whether you're loving big or small florals, they make a strong statement of refined elegance.
We love floral bridal accessories in all their forms. When it comes to styling, we love to mix them with complementary elements such as pearls, crystals, ruffles or bows which can add dimension and balance. Similarly, if your wedding gown features floral lace or flower inspired details, pairing them with simpler or contrasting accents will give your gown space to shine.
A quick browse through our accessories collections will demonstrate our enduring love for all things floral and nature inspired. Our favourite picks for the season include:
1. Floral bridal accessories
Whether your vision is fun and flirty, romantic and regal or avant-garde, florals can be incorporated into any bridal look.  It will comes down to styling and choosing the right pieces that convey a certain mood or detail to bring together the look. Magic happens when you least expect it – it could come down to scale, colour or that special something that bring an element of the unexpected.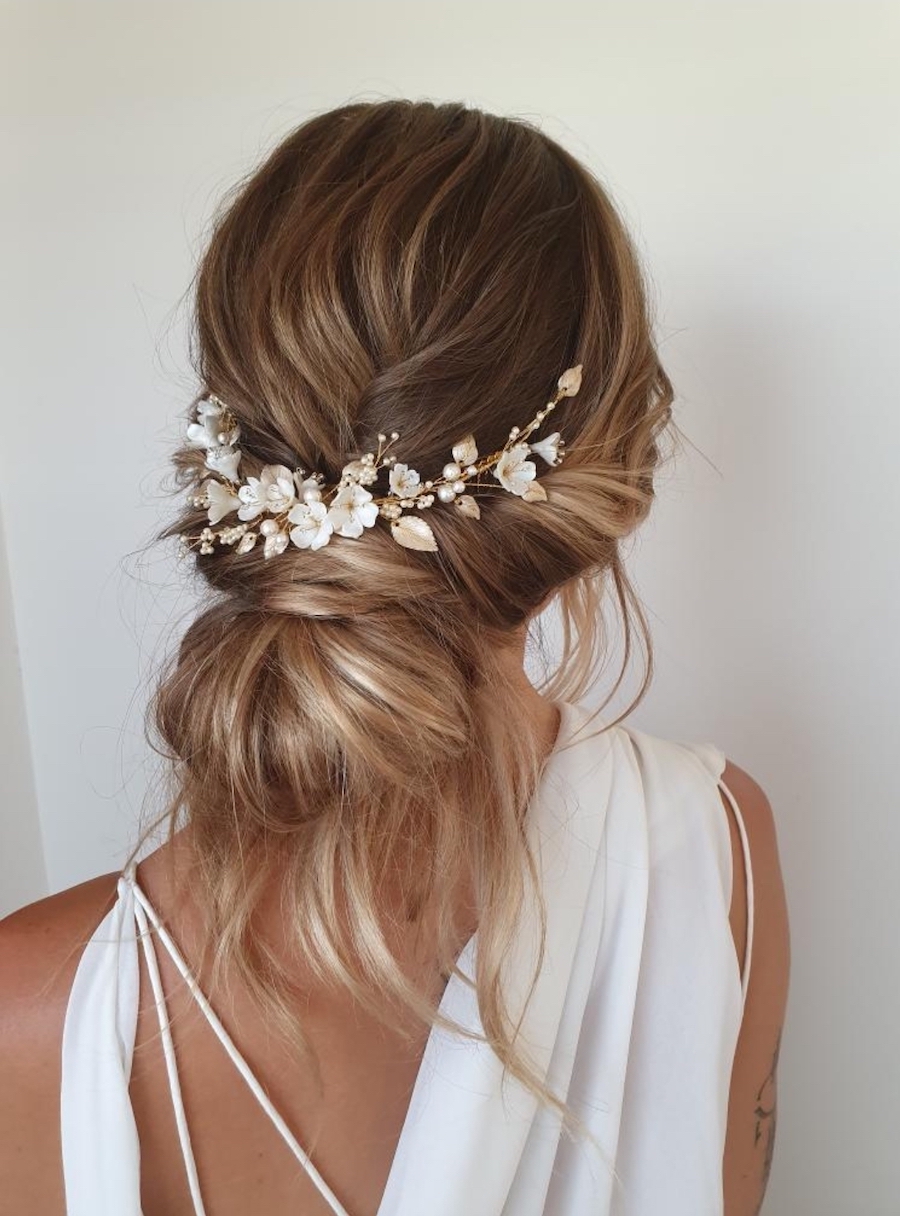 Shop this look:  REMBRANDT headpiece, LYRIC headpiece, MONET headpiece, FLORES crown, MADAME comb, SOPHIA headpiece, FRANCA crown
2. Floral wedding veils
A showstopper detail for a minimalist or maximalist bride, a floral veil can ticks all the right boxes for an ultra glamorous and luxurious wedding. A statement veil is a defining wedding accessory that's the epitome of bridal style.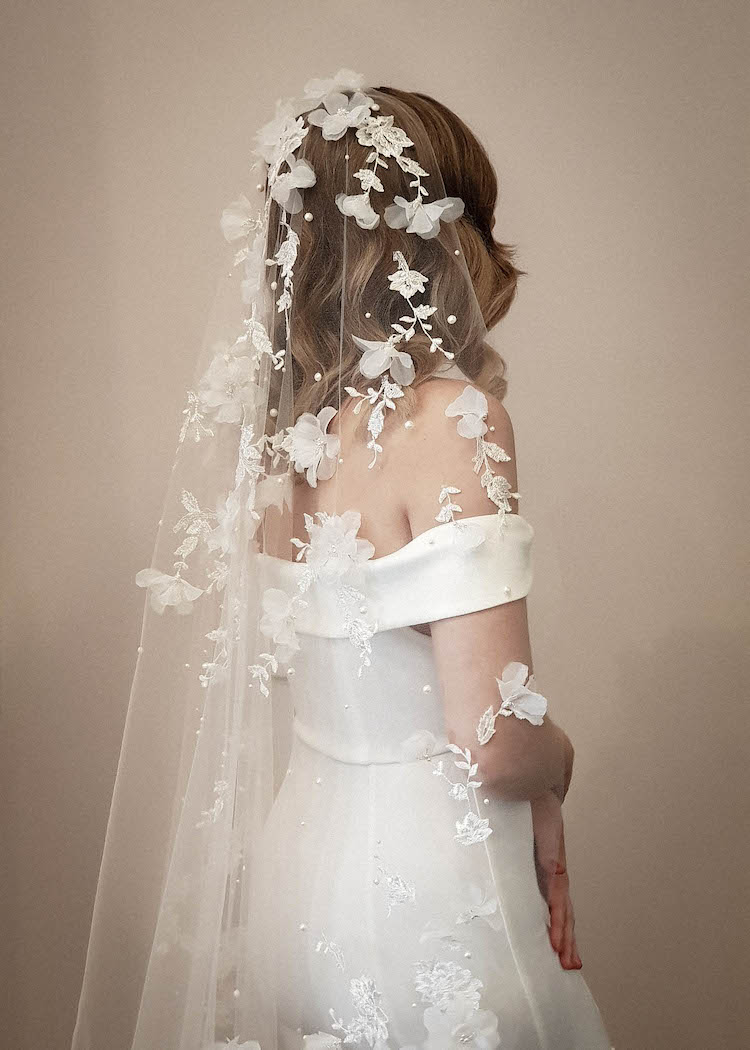 Shop this look: AUGUSTINE veil, CARMEN veil, RIVIERA veil, WEEPING CHERRY veil, PRIMAVERA birdcage veil, ATHENA veil
3. Floral drop earrings
Elevate your bridal look with statement florals that extend from the ears and frame your neckline. Evoking the soft breeziness of carefree summer days, these contemporary earrings know how to make an entrance. Designed to reflect the pure tranquillity of light, these floral earrings are oversized yet sophisticated and spilling with texture and detail.
Shop this look:  BLANCHARD earrings, ELISABETTA earrings, CASCADE earrings, WILLOW earrings, BLANCA earrings
Need styling advice?
Need styling advice to bring together your bridal look? Get in touch with photos of your wedding gown and your favourite pieces from the collection. We would love to offer ideas and recommendations on pieces to suit, including how our pieces can be customised to suit you.
FOLLOW US