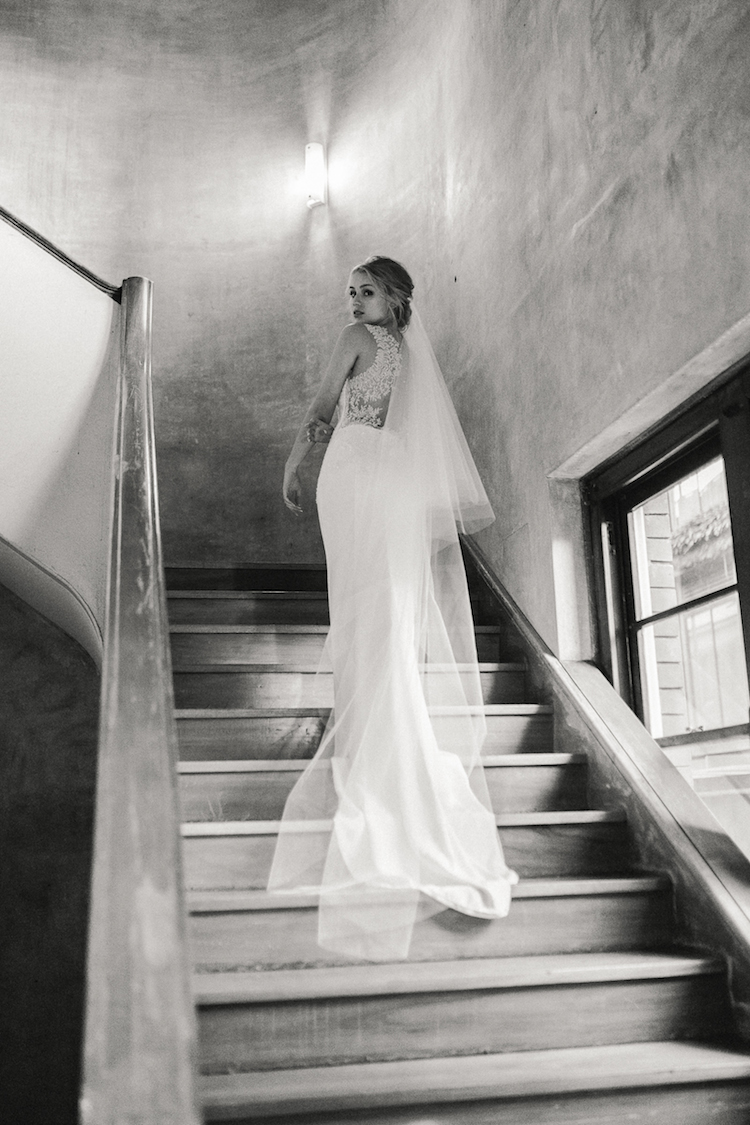 30 Sep

In The Studio
The Secret Garden | A beautiful new collection is coming
Within evergreen walls…
Within an enclosed manicured garden of soaring evergreen hedges; behind an elegant wrought iron gate with floral vines artfully entwining it; an aristocratic couple meet.

The ombre dusk sky is seeping into evening. The last rays of blush pink fade into indigo as the first stars appear overhead; softly shining at first, but growing in strength.

This moment is entirely theirs. No one will find them here – in their Secret Garden.
The inspiration
It is this world, inspired by the beautiful gardens of Versailles I kept travelling to in my mind. I couldn't escape the delicate, yet opulent details. My mind's eye kept visualising vines growing, weaving and entwining. I was drawn in by roses and delicate blossoms and how their raw beauty could be shaped and trained.
While I looked back to the days where kings and queens walked along garden paths, the desire to step back into that world of uncomplicated beauty wouldn't leave me.  And so I found myself dreaming and wandering, into a place a little moodier and bewitching, but equally majestic. And so the antique silver collection was born.
The warmth of dusk and the evening sky also inspired me. Firstly, for its rich colour, but also for how it evokes a sense of quiet wonder. You'll find hints of blush and indigo among the collection, as well as silver crystal and ivory pearl details, reminiscent of an evening sky.
And while I can't wait to share the full collection with you very soon, I hope you find yourself escaping to a Secret Garden with your beloved as we share these select few pieces with you.
Artemis | Silver crystal side comb
A textured and nostalgic piece, the Artemis comb is minimally chic with a nod to antiquity.
Etoile | Crystal wedding veil
Etoile, meaning 'star' in French, is reminiscent of the stars above a magnificent secret garden.
Verse | Floral wedding hair comb
The Verse comb was dreamed up to combine a love for botanical details in a decidedly feminine palette.
Le Poeme | Blush wedding headpiece
Le Poeme headpiece was inspired by the warmth and nostalgia of an enchanted ombre sky.
Credits and special thanks
We were delighted to work with three teams of talented creatives to bring to life our Secret Garden campaign. A very big thank you to the team from Inklab for their beautiful vision and insights; a special thank you to stylist Sophie Westley from LoveFindCo; and thank you to Sarah Fountain, Daniel Keefe from Keepsake Photography and Sophie Thompson for the most beautiful imagery.
Art direction:
Photography:
Sarah Fountain Photography
Daniel Keefe from Keepsake Photography  
Sophie Thompson Photography
Styling:
Sophie Westley – Love Find Co
Hair and makeup artists:
Petr Vackar
Renee Sayad – The Future Mrs
May Bennison – Made Up by May
Dresses and suits:
Karen Willis Holmes
Moira Hughes Couture
Marquise Bridal
Mae's Sunday
MJ Bale
Models:
Rebecca Seidel, Ed Mules, Julia Cavanagh, Lauren Marriott